Details
The Company Section is open to boys in P7 through to S6 and meets every Friday for Bible Class at 7.00pm. The rest of the programme is run from 7.30 to 10.00pm and includes drill, gymnastics, badgework etc.
This year sees the continuation of the new badge system which gives the boys new challenges each week.
The senior boys follow a separate programme, in addition to working towards their President's and Queen's Badges.
Officer In Charge
Captain David Baillie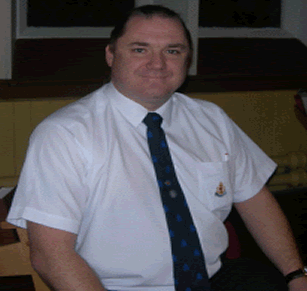 Staff Morris Glen
David Weir
Graeme Wooler
Corey Brooks
National Competitions
In addition to Company and Battalion competitions, the boys get the opportunity to participate in National Competitions, taking on opponents from all over Scotland. The events are senior and junior 5 a side football, table tennis, badminton, masterteam and chess. There is also a National Cross Country Challenge.
Badminton:
Badminton coaching takes place each Monday night within Notre Dame High School from 8.00 to 9.30pm. All boys are welcome regardless of their ability or previous experience.
Table Tennis:
We have also started a separate night for boys interested in honing their skills at table tennis. There is coaching available in Lyle Kirk, Union Street on Tuesday from 5.00 to 6.30pm. The team will participate in the National Competition.
Football: junior & senior 7-a-Side :
The junior and senior teams play on alternate Saturdays throughout the session. Most games are played at Notre Dame High School.
Outings:
In addition to the programme that is organised on a Friday night, there may be other outings organised throughout the year. Some of the boys will get the opportunity to walk part of the West Highland Way, others might get a taster trip to the Sir Chris Hoy Velodrome to try their skills at cycling.
Camp
The staff have made a committment to support a summer camp every second year. If there is sufficient interest the next camp will take place in June/July 2017. Photos from previous camps can be seen on the "photos" tab.